Around the World Portable Escape Game
Speak with Exchange Students, then fill out your passport by solving puzzles from around the world!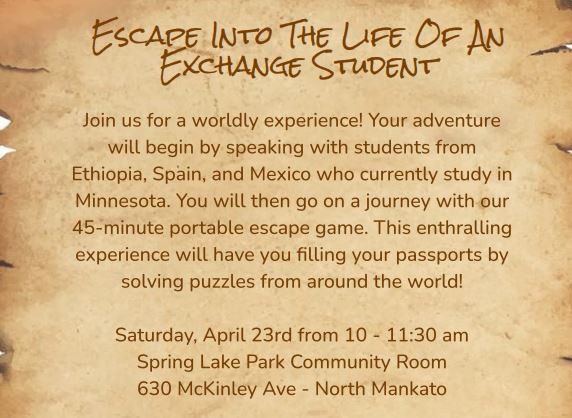 Doors open 15 minutes prior to the event and we will begin promptly at 10am. The experience begins with a 45 minute question and answers with students from Ethiopia, Spain, and Mexico who currently study in Minnesota.  If you arrive late, that is fine, just seat your self. At 10:45am we will go on an around the world journey with our portable escape game. In order to complete your mission you must fill out your passport by completing puzzles from around the World!
This event is free, but we ask that you visit  reserve a seat.
This event is located at Spring Lake Park Community Room, near the pool.